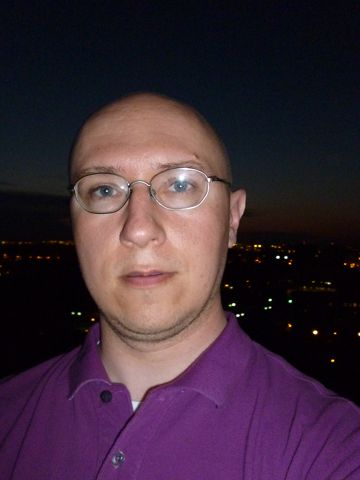 I'm Matthew Skala, and this is my personal Web site. I am also on the Web in several other places, associated for instance with my work. As of mid-2011 I am a Postdoctoral Fellow at the University of Manitoba, in the Computational Geometry Laboratory of the Department of Computer Science. You won't find much about that on this site, except for my publications list; this site is a place for me to post personal, political, religious, creative, and other material.
My current position lasts until the end of 2012; after that I'll be looking for another job, preferably academic research and not located in the USA. My background includes computational geometry, computational linguistics, and a variety of other topics.
Ansuz has existed in some form or another since 1993 - predating general use of the Web, because the earliest form was a dialup BBS. The name "Ansuz" is the name of a rune, a letter in an old alphabet of Northern Europe, associated with communication and learning.
I am not the same Matthew Skala found at matthewskala.com. His Bacon number is 3; my Erdös number is 3. As far as I know we're unrelated. I also am not the self-published authour of Third in Command. I am the same Matthew Skala who was involved in the Cyber Patrol reverse engineering court case, and most other references to "Matthew Skala" on the Net are about me as well.
I am single and don't want to remain so.
2009年から、日本語を勉強しています。日本語のサイトを読んで下さい。
Email is the best way to contact me, but here are some other connections: [Twitter: mattskala] [Facebook: mskala] [Linkedin]